Previously, we had reported on the Google Pixel 6 series seemingly has an overrated charging capability. Now, the company has officially confirmed that its latest flagship series does not feature 30W fast charging.
According to an official blogpost, the search engine giant confirmed that its Pixel 6 and Pixel 6 pro does not feature 30W charging solution, despite it offering a separate 30W fast charger. For those unaware, the Pixel 6 series does not arrive with a charger in the box, but the company does sells a 30W fast charger. This, in turn, led many reviewers to believe that the latest premium grade handsets feature 30W charging as well.
However, Google confirmed that the Pixel 6 supports just 21W charging while Pixel 6 Pro supports only 23W charging. In the blogpost, the company added that "The charge rate at any moment is based on factors such as battery cell and system design, temperature, system usage, and state of charge." Although, when the phone's battery drops low, the Pixel 6 series can draw their peak 21W and 23W power from the charging brick to charge up to 50 percent in just 30 minutes.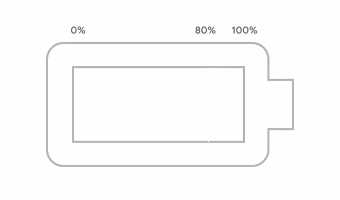 Post half an hour, the charging rates drops to a slower pace to reach 80 percent. For the final 20 percent, the phone's charging rates are reduced gradually even further to "help minimize degradation to preserve the lifespan of your battery." Notably, this is in line with our previous report that covered the overrated charging capabilities.
RELATED:
Via: gizmochina.com