Xiaomi has been long-rumored to release the MIUI 12. A new report from earlier today suggests that it will be announced by the end of April. Amidst this, the official Weibo account of TÜV Rheinland teases a world's first certification for MIUI. Quoting this post, Wang Teng, the product director of Redmi further teases the upcoming certification to be for MIUI 12.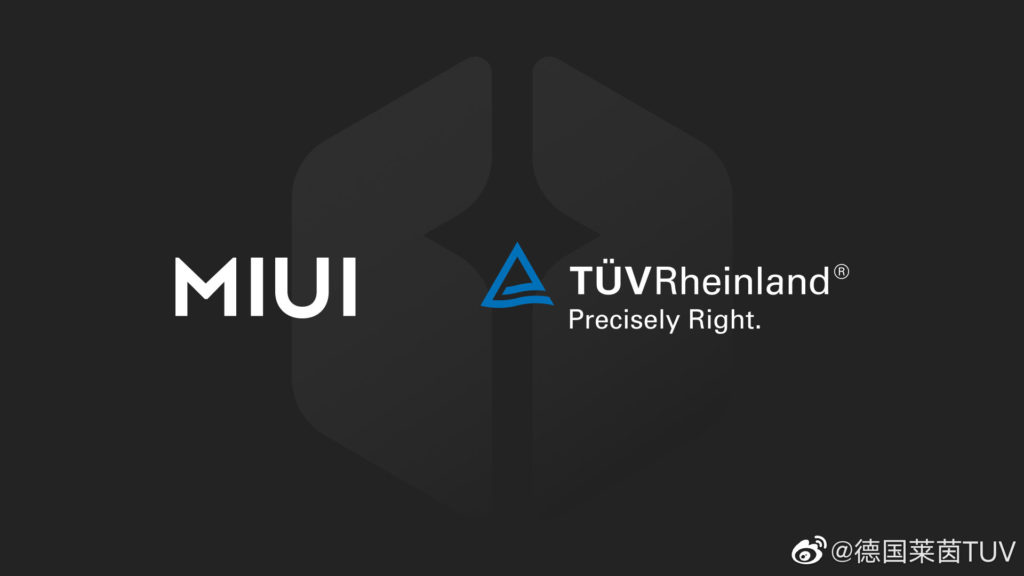 We have come across multiple rumors and leaks of MIUI 12 over the past few weeks. But this teaser is unique as the 10-year-old Xiaomi mobile software is finally getting its TÜV Rheinland certification. In fact, this is the first time we are hearing about the 148-years-old German safety monitoring firm to certify a mobile operating system.
TÜV Rheinland is known for certifying displays on certain smartphones for eye comfort. Almost all Huawei and Honor smartphones launched in recent times wield this certification. Even Xiaomi joined this bandwagon with the Redmi Note 8 Pro. Now, the company's MIUI software is expected to get a similar treatment.
But it is not sure which version of MIUI will be certified by the German company. MIUI 11 is now 7 months old and we are already seeing strong evidence of MIUI 12 to be in the development phase with an early release schedule than ever before in recent years. Also, the announcement of MIUI 12 will mark the 10th anniversary of Xiaomi's mobile software and even its existence.
Thus, when TÜV Rheinland posted about certification for MIUI, the Redmi product director Wang Teng jumped into further hype to make-believe his followers the certification is indeed for MIUI 12. We aren't sure if he is being sarcastic but if he's serious, then we believe MIUI 12 announcement may happen very soon.